SQL Assignment Help, MySQL Database Homework Help
University or college students are usually introduced to information science or at least given background in information management. They need to understand the basics of any large information management system where the database is the key part of the system. There are a couple of popular and many not-so-well-known options for information management in relational databases. Usually, universities use freeware software for educational purposes as they find it quite sufficient.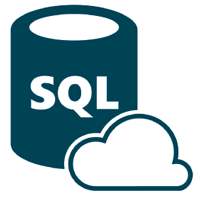 Every programmer is familiar with MySQL, because it's the most widely used open-source relational database management system, and the second most used overall. It has a graphical user interface and command-line interface (such as MySQL Workbench), operational on many systems (Windows, Linux, and Mac), and has many features the same as commercial database management platforms such as Microsoft MSSQL and Oracle SQL. You might find yourself lost in all the tables you have to manage in the MySQL database (including stored procedures, triggers, etc.). Luckily we are here to provide students with SQL homework help. We offer a wide range of services and help with SQL:
Planning and constructing new database (ERD using Microsoft Visio or draw.io)
Managing database connections (e.g. connection to MS Access)
Optimizing existing database (especially design!)
Backup and restore database
Procedures, Triggers, timers
Reports, Forms, Queries, VBA...
And help with any other issues you might face… So if you wonder who can "help with my SQL homework" - WE CAN!
There is a wide range of possibilities for completing SQL assignments while incorporating other programming languages. On the other hand, there are not so many options for saving data: simple text files, XML, or relational databases. The best option is usually MySQL. Every server most commonly uses some SQL variant as their database platform, because most are free and reliable. In case you need help with SQL project setting up ERD – it is one of the database homework help services we provide. We will solve every problem you face in the SQL database at an affordable price.
We also can help you with Murach's MySQL course.
SQL Assignments Are Easier with Our Help
Our team consists of experienced programmers, data analytics, information specialists who hold degrees in their fields. If you are in the middle of a difficult SQL database project, specifically stuck with a certain bug, Homework Help Online is happy to share the experience we have gained in many of years. Why would you need to puzzle yourself with such a thing as the database procedures or triggers? There's a better option – ask the questions and get the answers, or just simply submit your task, fill in the requirements, and wait for your SQL assignment help to proceed. This is why the students like us. In case you don't have enough time for completing your task (it is a common issue that one gets stuck with a database bug the last night!), a quick tip is the best option.
Typical university SQL assignment (full project) consists of:
Business needs analysis, based on some partial information provided in the requirements (a.k.a. business rules)
ERD design and drawing, including primary/foreign keys, relation types, and data types
Database construction - a script of the correct order of tables CREATE queries and relations assignments
Filling in the example data (not too much, but enough for the SELECT queries)
Writing SELECT queries. This might be simple or very challenging, depending on the course you take
Extra credit: writing triggers and procedures (this part is rare in our experience, however, it is important in the real systems)
Overall, all this struggle most likely leads you onto a great career path. Once mastered, database technology is used not only in websites but also in various ERP (enterprise resource management) projects. You don't deal with it while studying in university, but it might be a nice surprise to understand how the industry really operates. Starting from simple SQL projects and gaining momentum with database assignment help leads to an IT career path you never expected.