How Homework Helps [Or Not] You Learn?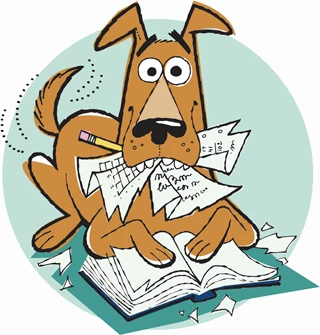 https://www.istockphoto.com/legal/license-agreement
https://www.istockphoto.com/help/licenses
The topic is highly debated among parents, teachers, and education scholars. There are two cases when homework assignments help you convert new information into knowledge:
Case 1: repeat novel uncertain information. This is a way how our brain learns patterns - by spaced repetition.
Case 2: explore the topic on your own, more deeply than introduced in class.
Both cases have shortcomings and personalized approaches must be used to compensate for:
Case 1: it is not possible to repeat the information if you never received the proper introduction to it (e.g. when you skip a class).
Case 2: you must be prepared to explore the topic on your own. The task must be well structured to reduce ambiguity. Lecturers often do the mistake of thinking that a student must find a way on their own. Whole math and programming books are written with middle steps of explanations skipped. This is very bad, though unfortunately common practice.
Research studies (e.g. "Does Homework Improve Academic Achievement?" by Harris Cooper) reveal that no strong evidence was found for an association between homework and study achievement. It sounds counterintuitive, so we must look for other explanatory variables to get a clear view of why putting your time into homework sometimes is not worth it.
Other Problems That Keep You from Acquiring Knowledge
Analysis of problems related to homework (like in the research article "Why Do Students Have Difficulties Completing Homework?" by Xu, Jianzhong) points to influences such as:
Environmental noise: no way for students to find a calm spot for studying.
Lack of resources: this is especially important for programming assignments as computer and internet connection are necessary.
Lack of model example: no adult or important figure pays attention to studies overall.
More attractive competing activities.
Medical, nutritional and other issues.
We are dedicated to improving the outcomes of the educational system. Our homework help service compensates for some inefficiencies in the study process, so we are doing our best to accelerate your learning.
Most often students seek programming homework help (as compared to math, engineering, and economics). This is because programming is not the subject that you acquire the understanding of naturally, in real life. Such "extreme novelty" of thinking patterns is hard to acquire within ambiguous and not well-structured learning environments. We seek to make students suffer less by reducing the unnecessary stress so that you begin to see studying as a joyful experience.