Physics Homework Help - Physics Assignment Help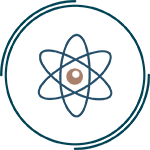 Physics homework help is essential for every STEM student. The intensive curriculum and challenging assignments can take up a lot of time and effort. With Homework Help Online, you can get professional physics assignment help to save you time and improve your grades. The experts at Homework Help Online have a deep understanding and may assist you in the following fields of physics:
Mechanics
Kinematics
Projectile Motion
Acoustics
Thermodynamics
Friction
Electric Circuits
Electrodynamics
Electromagnetism
Solid State Physics
Fluid Mechanics
Optics
Laser physics
Waves
Statistical Physics
Quantum Mechanics
Relativity
Who Orders Physics Homework Help and Why?
We are not offering the service to high school students - it is meant only for university students. Why is it so? We believe that the high-school curriculum is standardized enough to avoid the common pitfalls of university lectures on physics: no good teaching materials, professors talking to themselves and ignoring students, unreasonable amounts of tasks that were not properly introduced in the class ("students must figure out it themselves"), etc. Even medical problems are often ignored in university. All these cases add up and some students would not be able to make it without proper help from physics graduates.
Get Professional Physics Assistance
If you are struggling with your physics homework, you can leave it to the experts (often the underpaid physics Ph.D. students) at Homework Help Online. Our team of professionals is dedicated to providing high-quality assistance to students of all levels, from high school to university. We understand the importance of getting your homework done on time, which is why we guarantee 100% in time delivery and 100% satisfaction with our services or money-back.
Your homework will be done on time and with explanations! Physics learning has a hierarchical structure where you need to master math first, then the basic backgrounds of many fields in physics, and only then can you master some specific skills. We guarantee your homework task or assignment will be done according to the specific requirements of your professor (since every professor is a bit crazy in their own way, right?). No other services can ensure such 100% in time delivery and you often might find yourself in a disappointing situation if you will trust providers of unknown services. Way too often we receive orders asking to fix the other solutions. The anonymity of your order details is guaranteed as well.
How Much Does It Cost?
The pricing of physics assignments is similar to the other subjects. It costs about $70 for a regular assignment, $250 for a group project, and about $1000 for a thesis. But it all depends. Lately, computational tools are often being used together with mathematics. Extra skills are necessary and it takes more time to write computer code (very often in Matlab) in order to solve a physics assignment.
In any case, you can pay by Paypal or a Credit card. The uploaded assignment is analyzed and the price is set for free. So don't hesitate to contact our expert physicists when in trouble!