We Solve & Explain Tableau Assignments For Students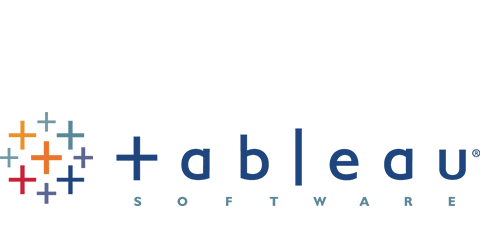 First, what do we offer? We can solve your Tableau homework, assignment, or project. It is that simple. We can explain what was done, or we can simply provide the solution - it is up to you to decide. There may be various reasons why you would prefer a professional to do the job - we are not here to judge you but to simply apply our knowledge to the task.
And now a bit of information about Tableau: it is a data visualization tool that can be used to create beautiful and insightful visualizations. It is a popular tool among data analysts and data scientists, and is used by many companies to make data-driven decisions. Preparing university students for such job roles is becoming more popular as the demand for this skill rises.
Tableau is a powerful tool, but it can be challenging to use, especially for students who are new to data analysis. That's where we come in! Our team of Tableau experts is here to help you with your Tableau assignments and projects, so you can focus on data analysis and report writing, not the program's technicalities.
How Popular are Tableau Projects in University?
Tableau is a relatively new tool, but it has quickly become popular among universities, especially for business and data-focused courses. Many universities are using Tableau in their curriculum to give students a hands-on experience with data visualization.
As Tableau becomes more popular, we are seeing an increase in the number of Tableau assignments and projects that students are being asked to do. If you are a student who is struggling with a Tableau assignment - you are not alone!
It is sometimes counterintuitive how such a narrow program as Tableau can compete with the most popular spreadsheet program: Microsoft Excel. In fact, you may achieve the same results using both programs. However, while being more powerful, Microsoft Excel also is more cumbersome. The newest versions fixed some of the difficulties with the visualization options setting but it is still not as intuitive as the "drag-and-drop" functionality of Tableau. A specialized tool my be exactly what some projects need. Also, Tableau is not as expensive as Excel.
What Tableau Homework Can We Help With?
Our team of Tableau experts can help you with any Tableau assignment or project, no matter how challenging it may be. We have helped students with everything from simple data visualizations to complex data analysis projects.
Here are some examples of the Tableau assignments that we have helped students with in the past:
Creating basic charts and graphs
Performing statistical analysis
Creating interactive dashboards
Creating custom visualizations
Connecting to databases
Cleaning and preparing data
Why Choose our Tableau Experts?
If you are looking for help with your Tableau assignment, you want to make sure that you are getting the best help possible. That's why you should choose our team of Tableau experts!
Here are some reasons why we are the best choice for your Tableau homework help:
- We have a team of Tableau experts who are experienced in all aspects of the tool, from the basics to the more advanced features. More importantly, the majority of our Tableau experts hold degrees in statistics. It is very important in order to avoid mindless exploration and get to what matters.
- We offer a money-back guarantee, so you can be confident that you'll be satisfied with our services. The payments go through the Paypal system, so you are covered in case of any dispute.