Details

Parent Category: Programming Assignments' Solutions
We Helped With This MATLAB Programming Homework: Have A Similar One?
SOLVED

Short Assignment Requirements
i need a matlab code that solve and transfer my data into visual plot.i have excel file with 15 different position to find the center of mass of the body along a period of time. i took one frame and i used excel to solve for one static position.now i want to find center of mass over a length of time.in the attached you will find "excel1" for the equation need it to use and transfer into matlab."excel2" file is a sample of data that i want to solve for.and the other attachment are different plots that i need to present my data.
Assignment Image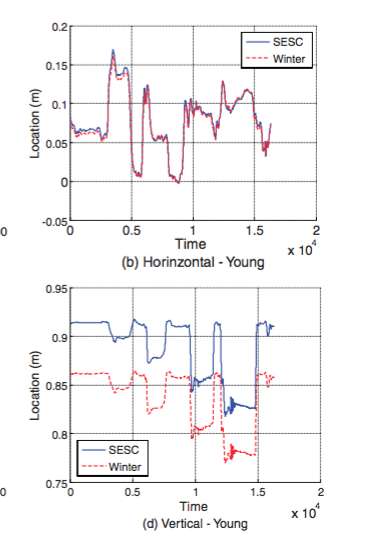 Location (m) Location (m) 0.2 0.15 0.1 0.05 0 -0.050 0.95 0.9 0.85 0.8 0.75 0 S 1 Time (b) Horinzontal - Young 0.5 SESC Winter 0.5 1.5 1 Time (d) Vertical - Young SESC Winter Sp 1.5 2 x 10² x 10 2
Assignment Image

Horizontal Location (mm) 200 150 100 50 O -50 -100 0 2000 A COP 4000 6000 8000 10000 Time (200 = 1s) CV TA LPF (a) Oscillating motion SI 12000 Horizontal Location (mm) 170 160 150 140 130 120 110 2000 -Cop 2500 3000 Time (200 = 1s) CV TA (b) Enlarged view 3500 LPF -SI 4000
Assignment Image
COMy in static (mm) 300 200 100 Catalokathall. -100 5 10 Trial (n) Cop SESC Winter 15 20