Details

Parent Category: Programming Assignments' Solutions
We Helped With This MATLAB Programming Assignment: Have A Similar One?
SOLVED

| | |
| --- | --- |
| Category | Programming |
| Subject | MATLAB |
| Difficulty | Undergraduate |
| Status | Solved |
| More Info | Matlab Help Online |
Short Assignment Requirements
Finding CCC TargetConcentric contrasting circle 
Assignment Description
Finding CCC Target
Concentric contrasting circle
A Concentric Contrasting Circle (CCC) is shaped by insertion a black ring on a white background, or vice-versa. As discus in the lecture please make a program to find the CCCs in 3 images ( the given image plus 2 other image you have to take by your own and place the 10 CCCs on the image before taking the picture )
Properties of the target image:
"The target is a white ring surrounding a black dot. This feature is fairly unique in the image, because the centroid of the white ring will coincide with the centroid of the black dot. You can automatically find the target by finding a white region whose centroid coincides with the centroid of a black region" ( 10 point for taking the image by yourself)
Approach: –
1- Threshold the image, a global threshold is fine .(5 point)
2- If there are a lot of tiny (noise) white regions, you may need to "clean up"
You can use morphological "opening" to do this. (5 point )
3- Then, find connected components and extract their region properties (e.g., centroid, area, bounding box) 5 point
4- Complement the image, and repeat the process to find all black blobs. (15 point)
5- Now check every possible pair of white and black blobs. (25 )
6- Pseudocode:
for each white blob
for each black blob
Get centroid of white blob
Get centroid of black blob
if distance between centroids < thresh
% We have a possible CCC;
%draw a crosshair at its centroid or
%draw a rectangle around its bounding box
end if
end for
end for
Calculate the success of your algorithm in the 3 images using those measurements (30
1- Num true /true positives: Number of true CCCs found in the image.
2- True Found: Defined as ' true positives) divided by the actual number of CCCs in the images
3- Num False (false positives) : Number of false CCCs found in the image
4- Thresh number (try different numbers starting from .5 to larger numbers )
5- Draw a graph showing at least one correlation between those variables.
Num true

True

Found

Num

False

Total of possibility

Thresh

Image 1

.5

Image 2

.5

Image 3

.5

Total

.5

Image 1

5

Image 2

5

Image 3

5

Total

5

Image 1

X

Image 2

X

Image 3

X

Total

X

Image 1

Y

Image 2

Y

Image 3

Y

Total

Y
-5 point for the report presentation
[1] L. Gatrell, W. Hoff, and C. Sklair, "Robust Image Features: Concentric Contrasting Circles and Their Image Extraction," Proc. of Cooperative Intelligent Robotics in Space, Vol. 1612, SPIE, W. Stoney (ed.), 1991.
[2] C. Sklair, L. Gatrell, and W. Hoff, "Optical Target Location Using Machine Vision in Space Robotics Tasks," Proc. of Advances in Intelligent Systems, Vol. 1387, SPIE, November, pp. 380-391, 1990.
Assignment Image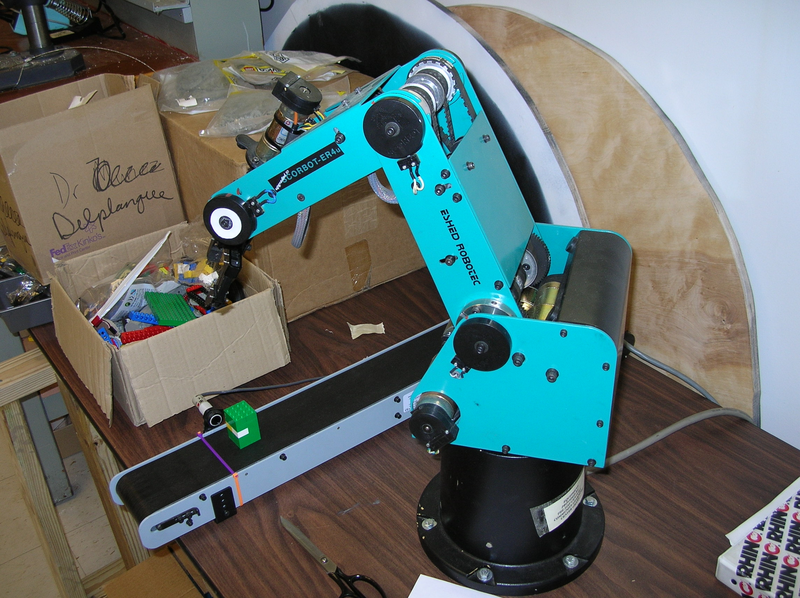 Dr Alves Delplanque FedEx Kinko's ce and Print Center O 50 + upgraded CORBOT-ER4u ESHED ROBOTEC PER CO UND ven EXSAS COMMER 3 RHING RHINC RHING PHINC PHI