Details

Parent Category: Mathematics Assignments' Solutions
We Helped With This Mathematics Assignment: Have A Similar One?
SOLVED

Short Assignment Requirements
Please Answer with the working out as that is the very crucial part of the actual assignment
Assignment Description
Q1.
Three straight lines are shown.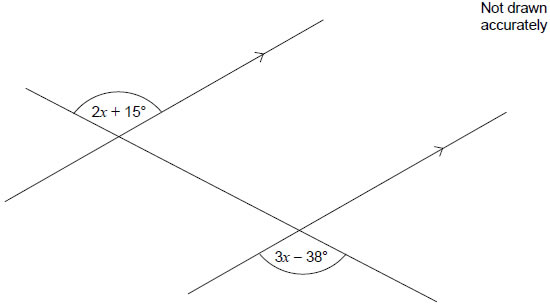 Work out the value of x.
Q2.
ABCD is a parallelogram.
CE = CF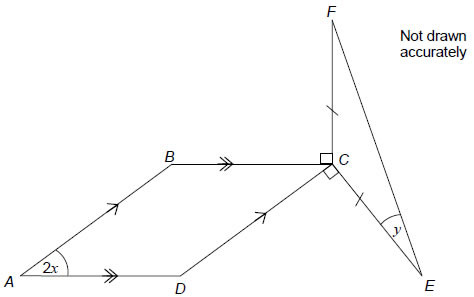 Prove that y = x
Q3.AD is parallel to BC.
AE = DE
Not drawn accurately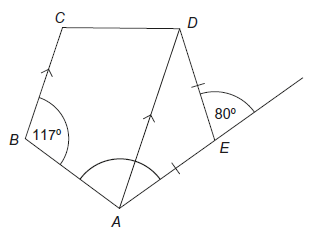 Work out the size of angle BAE.
Q4.The diagram shows quadrilateral Q and triangle T joined together.
Not drawn accurately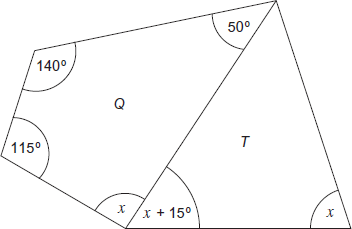 What type of triangle is T?
You must show your working, which may be on the diagram.
 (Total 5 marks)
Q5.
The diagram shows a regular nonagon and a regular hexagon joined at side XY.
The straight line ABD passes through the vertex C of the hexagon.
Not drawn accurately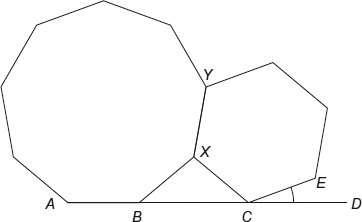 Calculate the size of angle ECD.
You must show your working.
 (Total 5 marks)